So here's this playlist of my featuring my favorite albums of the year. You could stream it 24/7 for a month, and each of the artists might get a cheeseburger out of it. Seriously though, if you find an artist that you love, then support them! Buy the record! Go to a show when those become a thing again! I hope you enjoy this music, and thanks for reading things I wrote and listening to music I compiled this year. I hope you found artists and albums that you connected with here. One of the things I love doing is fitting in a lot of different styles, and still making the playlist flow from song to song. It's a challenge for me, and I think it keeps it interesting and enjoyable to listen. In terms of challenge, these 10 records were definitely that. I did my best to make them fit together, and I think that it represents the Fortnightly Playlist pretty well. You'll notice I don't really have much negative to say here. These 10 albums may not be for everyone, but for their styles and what I found in them… I think they're near perfect records.
10. Courtney Marie Andrews – Old Flowers
Beautiful country/folk ballads with a voice that reaches straight to your heart. Old Flowers is an album that came from a long relationship ending, and the heartache, confusion, persistent love, and hindsight perspective all come through loud and clear. Andrew's voice is gorgeous, but made more powerful by the material that she's felt deeply. When she sings, you feel it. The warm instrumentation is a masterclass, and the arrangements are flawless.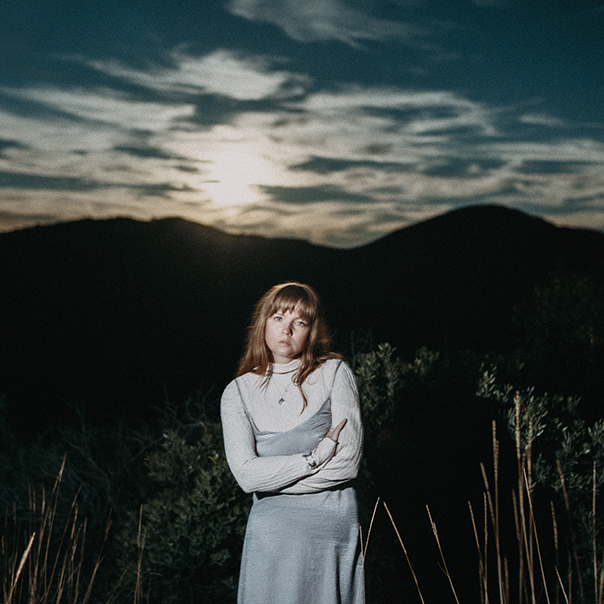 9. Marlowe – Marlowe 2
It's 3 years in a row now that a L'Orange project has found itself in my top 10. 2018's Marlowe landed at #3, last year's Complicate Yourself With Violence was #4, and this year there was considerable excitement to see he was going to be rejoined by Solemn Brigham to make a 2nd Marlowe record. L'Orange uses far different source material from many other DJs. Older, dustier jazz and blues are employed, and there is a narrative of sorts created by samples from old radio theatre. Solemn Brigham is a raw, unpolished rapper, and I love how this fits together with L'Orange's production. There's a genuine feeling to it. It's as if he's hearing the beat being created, he's writing his rhymes and then rapping himself breathless… there's this urgency you get from Solemn. Some reviews I've seen note this lack of polish as a negative, but I find it to be irresistibly genuine.
8. Loma – Don't Shy Away
Jonathan Meiburg has been a feature of this blog since it began. Back in 2016, I was very much taken by Shearwater's album, Jetplane & Oxbow, and it's been a record that has stuck with me since. When Loma began as a collaboration of Jonathan Meiburg, Emily Cross and Dan Duszynski, I was immediately drawn in by particular tracks on their self-titled first album in 2018. This year, when I heard "Half Silences" on the radio while driving, I knew it had to be them. This album has built well on their foundation, and I found myself listening to favorite song after favorite song… the entire album is just that good. They have a gift for making things simple and intimate, while also feeling grand and atmospheric. The vocal melodies are full of hooks that keep you engaged. Start-to-finish, a beautiful album.
7. Songhoy Blues – Optimisme
The story of Songhoy Blues is something I find incredible. When displaced from their homes in Northern Mali by a jihadist group, and driven south to Mali's capital, Bamako, this group of refugees formed the group to create music they felt captured the spirit of their homeland. Optimisme is now the 3rd album from the group, and it finds them broadening their sound into hard rock territory while retaining the Malian rhythms and the vocal stylings that hold their music firmly in their desert blues roots. If you haven't yet seen this video (https://www.youtube.com/watch?v=fMPEK1YHM4w) of them performing on the banks of the river in Bamako this year for a radio broadcast for KEXP in Seattle, then stop right now and watch it. They perform even for no live audience with an incredible passion and intensity. This group is on my must-see list when live music returns. As a guitarist, their riffs are irresistable. At this point, I'd also like to mention how much I like the cover art on all 10 of these albums.
6. Joshua Burnside – Into the Depths of Hell
This record is something of a stylistic chameleon. Close, intimate chamber-folk at much of its core, but building to big, orchestral blasts of electronic crescendos and woven throughout with atmospheric, found-sound sampling. The Northern Irish singer-songwriter, touches on numerous lyrical themes in the record, and a number of them are dark musings. Apocalyptic visions, suicide, dysfunction and tragedy all rear their head through the record, but all appearing amid beautiful composition. This is a record that you can listen to start-to-finish on repeat and keep getting more and more from it. The variance in orchestration is a journey in itself. Guitar, banjo, piano, horns, cello weaving together creating entirely different feelings from song to song and moment to moment.
5. Joensuu 1685 – ÖB
Shimmering, sparkling synth landscapes, ringing guitars, crashing cymbals, and reverb-drenched vocals create a grand sound in this album. The record is actually built from the bones of an album the band had been making back in the late '00s. A hiatus found frontman, Mikko Joensuu, releasing an incredible solo trilogy (Amen I, II, and III), and while Markus (Mikko's brother) and Risto (also named Joensuu, but unrelated) played in the post-rock band, Sinai. So these songs cover a long time period. Some date back to '09, and some as recent as '19. That said, it impressively still comes together as a cohesive whole in spite of all ground covered in the bandmembers personal lives and in their relationships with one another.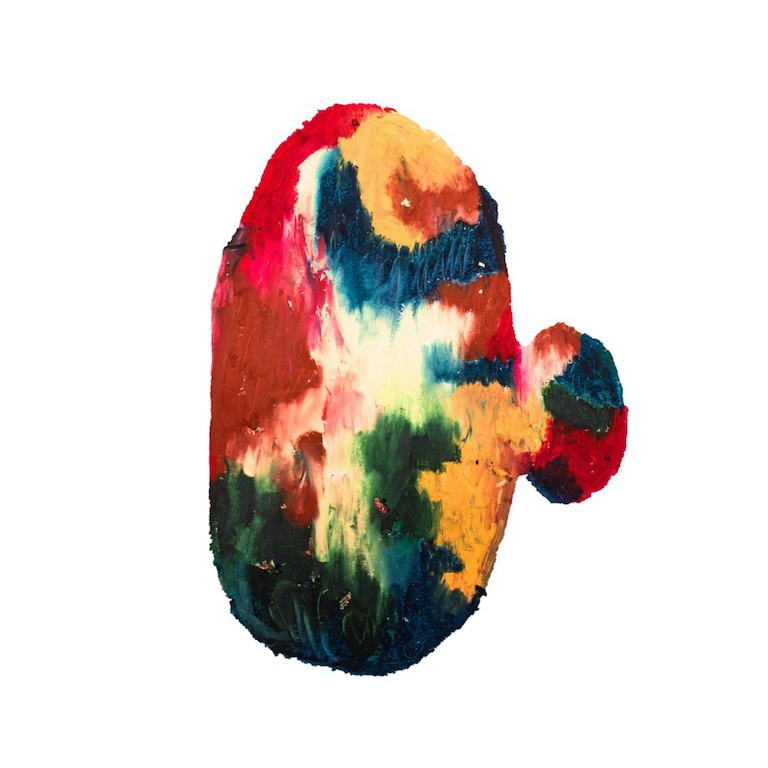 4. Gabriel Teodros – What You Leave Behind
It's been quite a year for Gabriel Teodros. He took on a weekday DJ show (www.kexp.org, 5-7 AM PST) and has been a big part of my continuing musical journey this year, his home burnt down this year as he and his partner lost nearly all their possessions, and then there is this incredible album. Each morning since this summer I have begun my day with Gabriel's words and playlist (usually coming in somewhere in the middle of his radio show), and it seems now that it would be inevitable that I'd begin to connect with the perspectives that he shares on this record. "Every Scar" was a standout for me as I listened to it more. It wasnt' the first song that I found myself obsessed with, but it was one of many that stuck with me once it hit me. "I fell out of love before I knew what it meant, and I lived on the bus when I couldn't pay rent" are striking opening lines, and it's just one example of numerous moments on this record that I found myself thinking on at length. Sonically, Gabriel has a dusty, lo-fi approach rooted in classic soul & gospel music, and leans on laid back beats. He has a calm yet gripping voice. Soulful guest vocals feature on several tracks, and most notably for me is Jennifer Johns performance on "Hold Ya Head".
3. IDLES – Ultra Mono
A pure, punk rage with a message of unity and love. IDLES 3rd record continues in their now established tradition, but with more focus than ever on making the record sound perfect. I saw an interview of guitarist, Mark Bowen, noting that there were particular sonic markers that they were not hitting on 2018's Joy is an Act of Resistance that they were determined to hit on this record. In particular, it was in the drum sound. If you haven't heard this record, then you may not know that the drums… sound… massive. Apparently, the kit was set up in a brick-walled room that for the recording, and I don't know if I've ever heard drum sounds that hit so hard as they do on this album. They are absolutely killer. Add to it that the songs in this body of work had a steady, brutal punchiness to leave you feeling battered. You won't find a better punk rock album than this in 2020, or if you do then I want to hear it.
2. Deep Sea Diver – Impossible Weight
"But that was then and this is now, I tried so hard not to let you all down, It's an impossible weight." The chorus of the title track, appropriately, acts as a centerpiece for the record. Feeling the pressure of expectations, not so muchon the superficial level of needing to please fans with an album (although, maybe that is there a bit), but much more on the interpersonal level of meeting what your closest relationships expect of a person. How one should be. This song and this album resonated loud and long in our current political climate at a point when many of us feel our lives feel imbued with division a turmoil. Jessica Dobson wrote many of the song from dark a dark place personally, and after/during a stretch when she found it difficult to find any joy in making music. There are a variety of sources for her subject matter, and to build a cohesive album from this is truly impressive.
1. Moses Sumney – Grae
Initially, the album was released in two parts, and with the second the physical double album was made available. By a twist, this album focused on struggles with feelings of isolation suddenly became an album very well suited for this year in particular. The first part being released in February and the second in May, many of us were realizing how "islanded" we were, and perhaps how we had been more islanded before than we had known. I primarily listened to this record in vinyl form, and it shaped how I listened to it. I began to think of the double-album in terms of four movements with each side of each disc. When I listened to it, I found I often listened to the final side two or three times. This is why I've chosen to close my playlist with all three tracks from this fourth side. It is essentially a longform version of "Bless Me" with the preceding track a conversational spoken word piece hitting home the album's theme, and the final track, "before you go" acting as a coda to "Bless Me".
tracklist:
Joensuu 1685 – Hey My Friend (We're Here Again)
Moses Sumney – Virile
Loma – Breaking Waves Like a Stone
Deep Sea Diver – Impossible Weight
IDLES – Grounds
Songhoy Blues – Badala
Marlowe – Future Power Sources
Gabriel Teodros – What You Leave Behind
Joshua Burnside – And You Evade Him/Born in the Blood
Courtney Marie Andrews – If I Told
Deep Sea Diver – Shattering the Hourglass
Loma – Given a Sign
Gabriel Teodros – If They Come For Me In The Morning…
Moses Sumney – Colouour
Courtney Marie Andrews – Ships in the Night
Joensuu 1685 – Light in the Heart of Our Town
Songhoy Blues – Barre
Marlowe – Small Business
IDLES – Kill Them with Kindness
Joshua Burnside – Noa Mercier
Joensuu 1685 – I'm In Paradise
Loma – Half Silences
Joshua Burnside – Driving Alone in the City at Night
Courtney Marie Andrews – Together or Alone
Gabriel Teodros – Every Scar
Marlowe – Preach Honest
Songhoy Blues – Dournia
Deep Sea Diver – Eyes Are Red (Don't Be Afraid)
IDLES – A Hymn
Moses Sumney – and so I come to isolation
Moses Sumney – Bless Me
Moses Sumney – before you go